Are you ready for the most legendary Christmas celebration in Cocoa Beach? Surfing Santas 2023 is back, and it's promising to be the best one yet. Picture this: hundreds of surfers hitting the waves, all dressed up as Santa Claus, right on the iconic shores of Cocoa Beach. It's a holiday tradition like no other, and you're invited to be a part of it!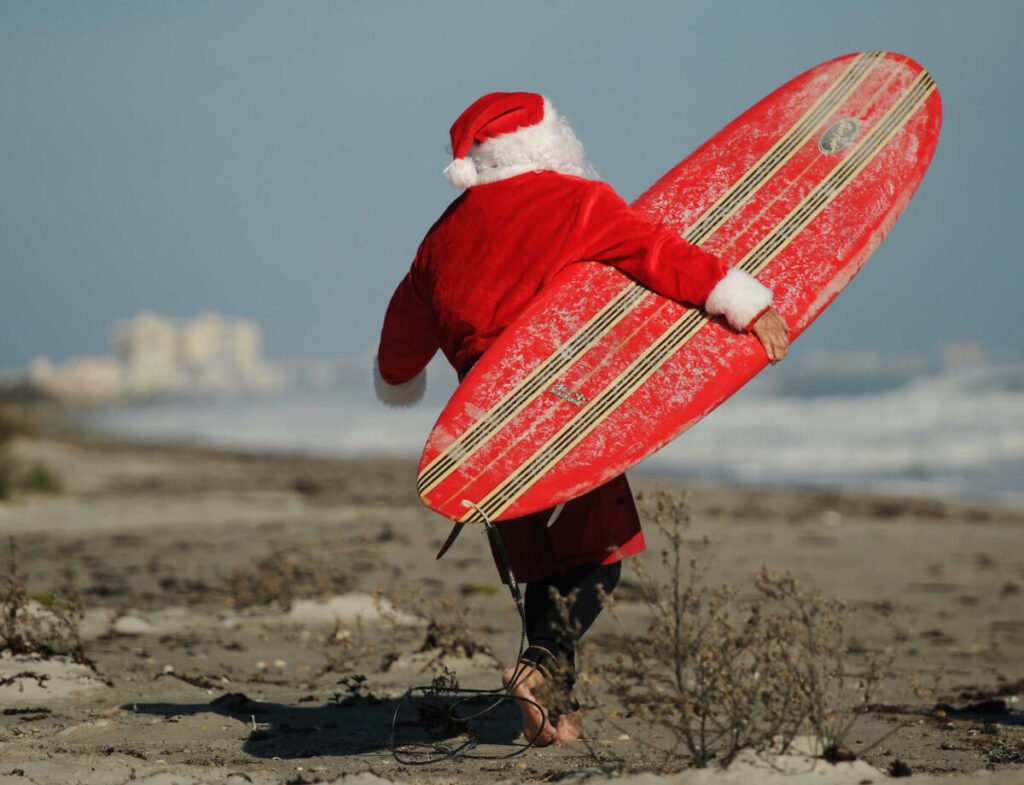 Surfing Santas 2023 Information
What began as a small, family day in Cocoa Beach has grown into a global phenomenon. People from all corners of the world gather on Christmas Eve at the original location, 3 Minuteman Causeway, Cocoa Beach, to bask in the holiday spirit with Santa, friends, and family. The festivities are bound to warm even the chilliest of winter days. Find an easy parking map of the area here.
One of the highlights of Surfing Santas is its inclusivity. Whether you're an experienced surfer or just eager to join in the holiday fun, this event is for everyone. Dust off your Santa costume, or at least your Santa hat, and get ready for a day of pure joy. Surfing Santas is family-friendly, and the more festive your costume, the merrier!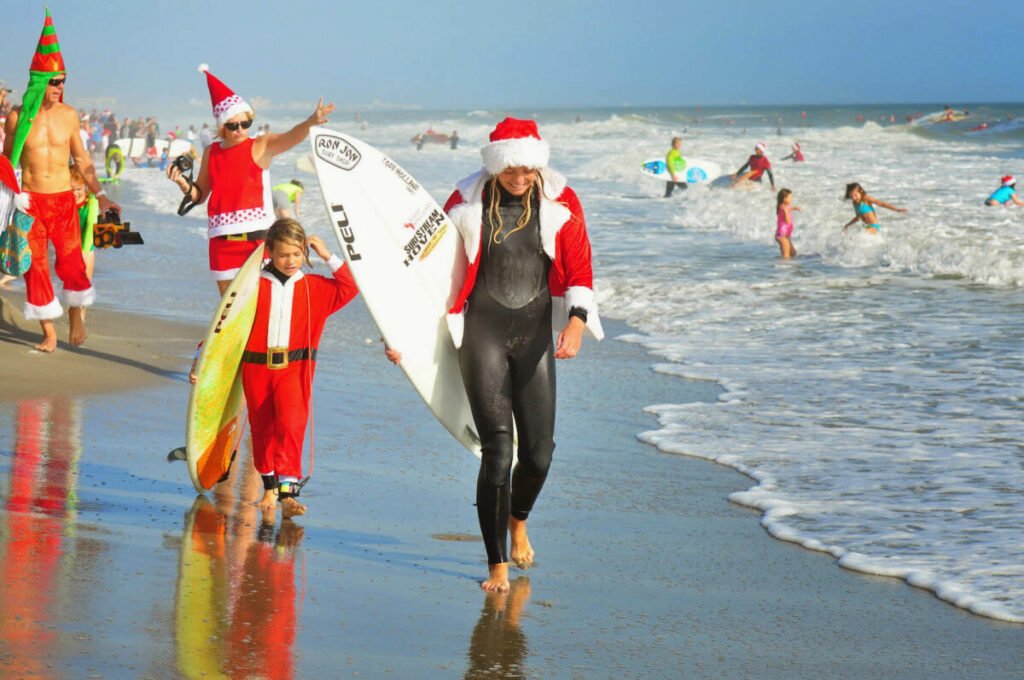 And if you're planning to attend this fantastic event, why not make it a memorable stay? One of the nearby options and sponsors of the event is Country Inn & Suites by Radisson, Port Canaveral, FL. Located just a stone's throw away from Cocoa Beach, it's the perfect place to relax and recharge after a day of surfing and holiday cheer.
Mark your calendars for December 24th, 2023, and make your way to Cocoa Beach for Surfing Santas 2023. Join us in continuing the tradition of making Christmas Eve the most legendary day of the year. We can't wait to see you there!
---
Fun Memories From Last Year's Surfing Santa Event
We just moved down here last year so 2022 was our first year. It was cold (for Florida) but bring from up north, we were loving it. The sunshine and the activities were so much fun. Our intention is to make it our annual Christmas Eve celebration. It was the best!

Kathy W. – Facebook
What I remember most is the weather was so warm! We were all in bathing suits! So many dressed up in Christmas costumes, so many santas surfing & the music, Hawaii dancers and the santa sky divers! It was an incredible Christmas Eve!

Patricia B. – Facebook