Get Offers From the Best Hotels in Cocoa Beach and Cape Canaveral
The best hotel deals in the Cocoa Beach and Port Canaveral all in one place!
Cocoa Beach is the perfect area to visit having the closest beaches to Orlando, and being seconds from Port Canaveral and all the cruise ships. Here are sixteen of Cocoa Beach's best hotels who are always offering deals that you absolutely need to see before scheduling your beach getaway!
Hotel Specials fromBest Western in Cocoa Beach Check Availability Save even more on your next stay at Best Western hotels. From exclusive partner savings to bonus
See Deals »
Four Points by SheratonHotel in Cocoa Beach, FL Check Availability Learn More Come enjoy Cocoa Beach! Check out our specials and settle in for a
See Deals »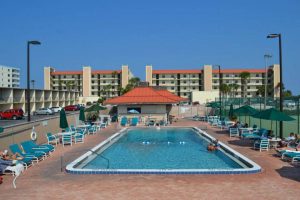 Hotel Packages from Ocean Landings Resort And Racquet Club Check Availability Learn More Enjoy Cocoa Beach starting with some great hotel specials Enjoy all that
See Deals »
Hotel Offers fromCourtyard by Marriot Check Availability Come enjoy Cocoa Beach with our exclusive offers! We make sure you have all the greatest deals available
See Deals »
Hotel Offers fromDays Inn by Wyndham Check Availability Save with our travel discounts in Cocoa Beach! Special Military Offer: Save 12% + Get 1,000 Bonus
See Deals »
Resort Specials fromCape Crossing Resort & Marina Check Availability Enjoy Island Life with our special deals! We have some exciting specials going on right now!
See Deals »
Home2 Suites by Hilton Cape Canaveral Cruise Port Near Cocoa Beach Pier, Port Canaveral Cruises, and Kennedy Space Center Check Availability Learn More Come enjoy
See Deals »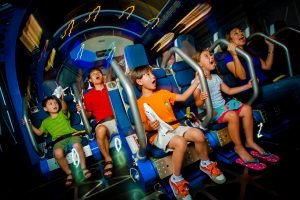 So much to do in the Cocoa Beach Area Attractions Near Cocoa Beach Where to Stay in the Cocoa Beach Area
See More »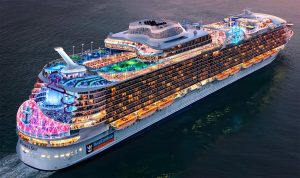 Go on a cruise from Cape Canaveral! Cruise Lines at Port Canaveral Where to Stay in the Cocoa Beach Area
See More »
Where to eat and drink in the Cocoa Beach area Restaurants and Bars Cocoa Beach Where to Stay in the Cocoa Beach Area
See More »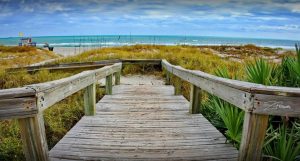 Beaches Near Cocoa Beach and Cape Canaveral Best Beaches in the Cocoa Beach Area! Check out the best beaches in cocoa beach! The Cocoa Beach
See More »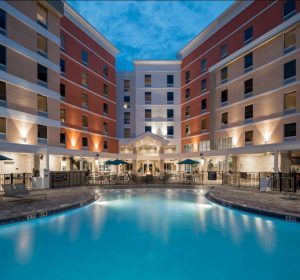 Hotels Near Cocoa Beach and Cape Canaveral Best Hotels in the Cocoa Beach Area! On Trend Most Popular Stories Explore more
See More »
Hotel Deals in Cocoa Beach for Cruises.
Here we will breakdown some of the offers and specials you can expect to find from the associated hotels for your stay in the Cocoa Beach Area.
Snooze N Cruise Hotel Packages
Hotels that offer Snooze N Cruise or also known as Park and Go packages are: 
Launch into your cruise vacation when you stay on the Space Coast. Cruising out of Port Canaveral on Florida's Space Coast is an exciting experience for the whole family. With plenty of places to stay, things to do, and incredible food to eat, your stay on the Space Coast can be just as memorable as your time on the ship. Check out all the fun and exciting family-friendly activities you can get into before you set sail on the cruise of a lifetime!
Snooze'n'Cruise is all about making your cruise getaway as easy as possible. Check out one of these Port Canaveral/Cocoa Beach Area hotels that offer shuttle service to and from MCO, MLB, and to Port Canaveral on the day of your cruise. Make sure you mention shuttle service while you're booking your stay to ensure the shuttles are up and running.
Looking for additional shuttle services? Check out Go Port's extensive list of transportation and parking resources.
These are just a few of the incredible hotels that offer Snooze'n'Cruise packages. Make sure to check out all the Legendary Cocoa Beach Hotels so you can find the best accommodations for your cruise crew.
After checking into the hotel, head out to explore Port Canaveral, one of the busiest and most exciting ports in the world.  See your ship and start to get excited about the cruise, rocket parts, and wildlife like dolphins and sea turtles make their way through the water while you enjoy delicious meals and drinks. Some popular options are:
The Exploration Tower is an unmissable landmark in Port Canaveral. It's more than just a cool building. It's a Space Coast museum on floors 2-6 and an observation deck on the 7th floor offers an amazing panoramic view of the area, including the beach, Jetty park, and the Kennedy Space Complex. What's on the 1st floor? A gift shop of course, with tons of cool souvenirs to remember your time on the Space Coast. Exploring Port Canaveral is the perfect way for your family to unwind from your drive and gear up for your cruise.
If you're looking for a good old-fashioned beach day before you hit the high seas, check out these nearby beaches with convenient parking, access to beach rentals, and more!
So whether it's snoozing, cruising, or hitting the beach, Florida's Space Coast welcomes you.
If you are a AAA (American Automobile Association) or CAA (Canadian Automobile Association) member, many of the hotels associated with Legendary Cocoa Beach offer a 10% discount off the already best available rates!
Many of our associated hotels are offering exclusive savings for active & retired military, veterans and their families on leisure stays at participating hotels. So relax, unwind and put your feet up —you've earned it.
AARP (American Association of Retired Persons) members can expect to get a 10% discount on many of the associated hotel's best available.
Some of our participating hotels offer up to 20% off when you stay three nights or longer, if you are planning on a longer stay, do not miss this discount which can add up to BIG savings.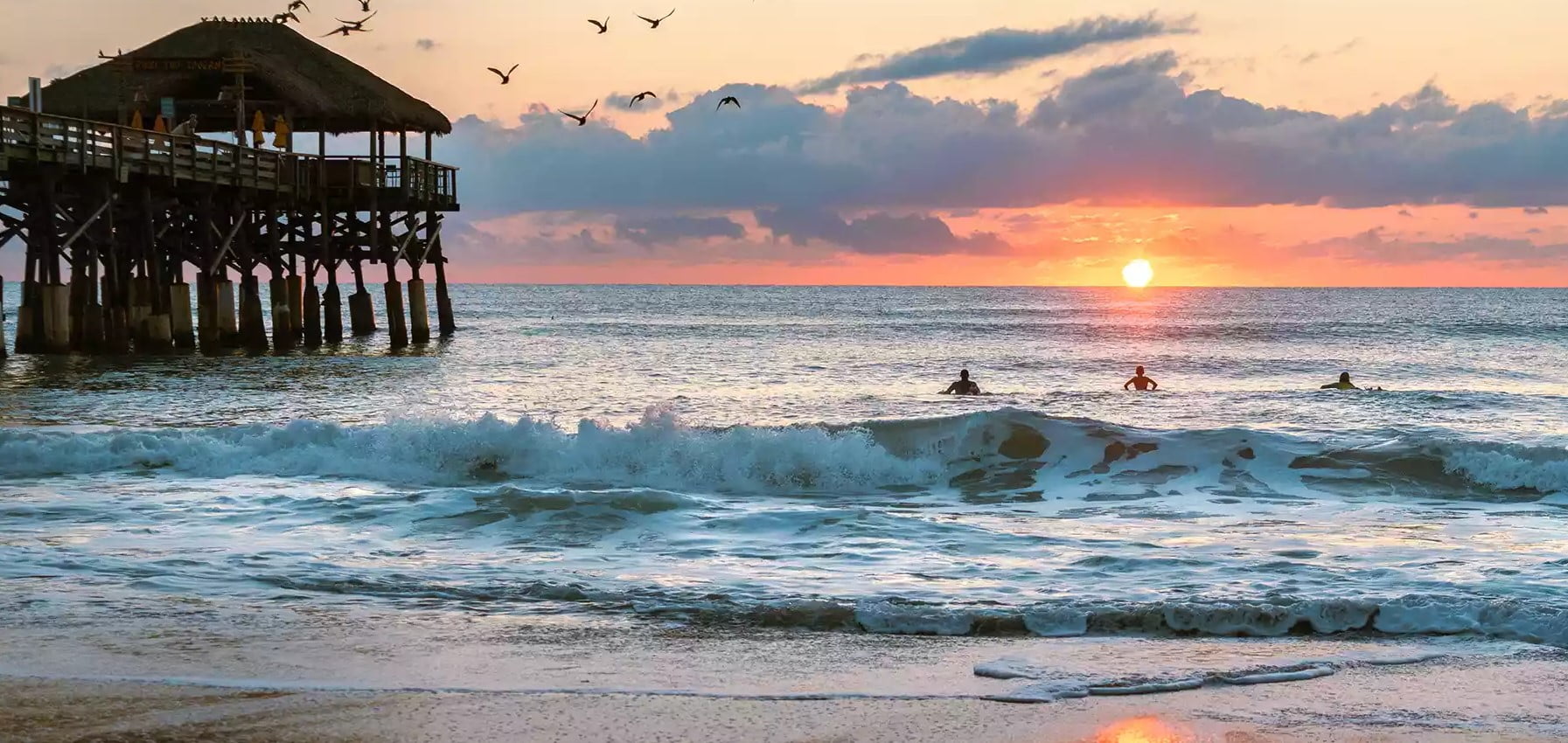 In a recent article from Travel + Leisure, they highlighted Cocoa Beach as "balmy waters and that oh-so-cool surf vibe are on tap at Cocoa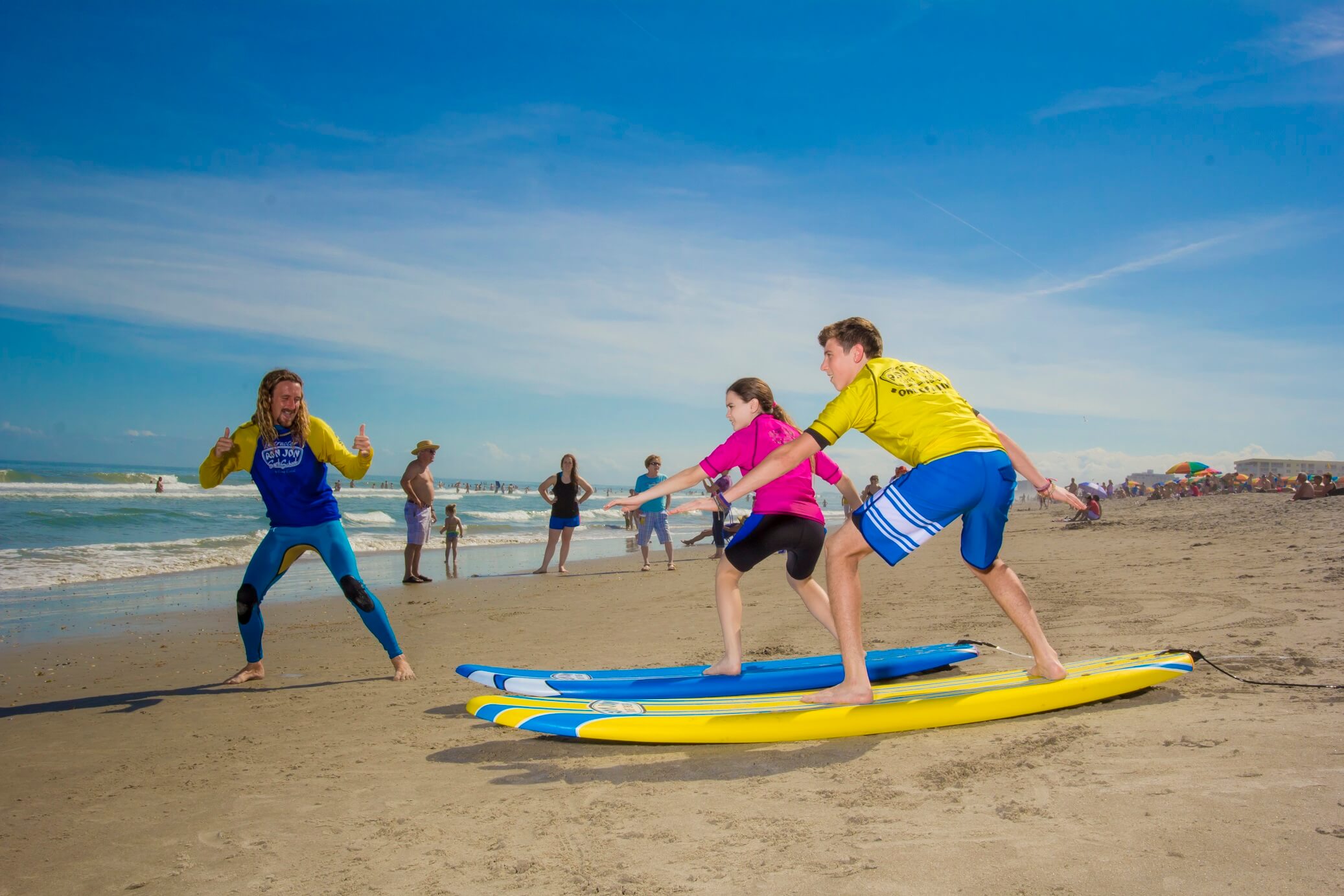 It's no secret that Cocoa Beach is one of the best surfing spots in the United States and the very best if you are a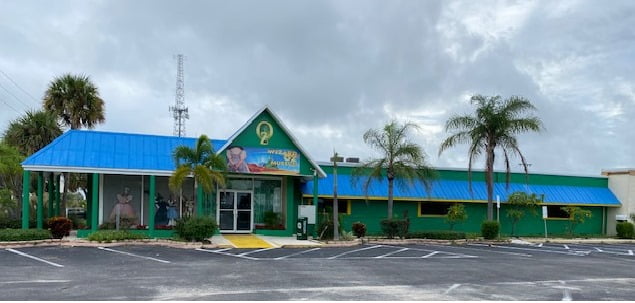 The Wizard of Oz has charmed Americans for over a century. Take a trip to Cape Canaveral and experience a museum like none other, the

We wish we could always just talk about the fun things in Florida. However, Hurricane Ian devastated communities in other counties of Florida. Our hearts