Experience the Best of Live Comedy at Gregory's Comedy Club in Cocoa Beach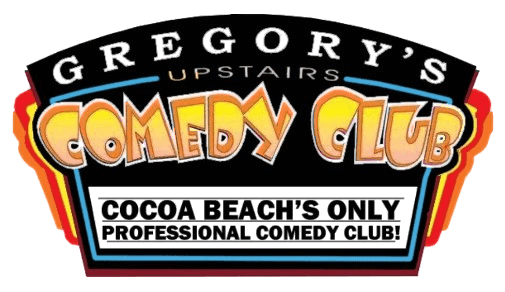 Cocoa Beach, a gem on Florida's Space Coast, is not just known for its beautiful beaches and surfing but also for its vibrant nightlife and entertainment scenes. Among these, Gregory's Comedy Club stands out as a premier destination for anyone looking to add a touch of laughter to their evening.
A Rich Part of Cocoa Beach's History in Entertainment
Gregory's Comedy Club in Cocoa Beach has been a cornerstone of the local entertainment scene since 1994! Known for its intimate setting and cozy ambiance, it offers a unique experience that combines the charm of Cocoa Beach with the hilarity of live comedy.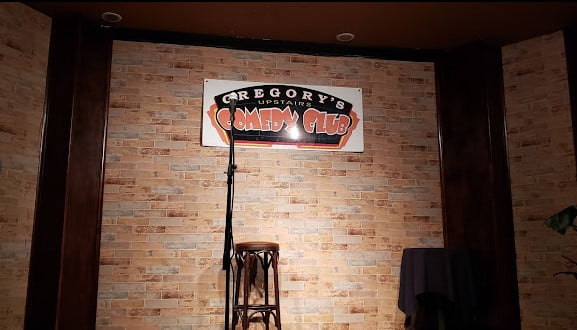 A Lineup of Stellar Performers
The club has hosted a variety of comedians, from up-and-coming local talents to renowned national acts. Every week, guests can expect a new lineup, ensuring that every visit offers a fresh and exciting experience. Whether you're a fan of slapstick, satire, or stand-up, Gregory's has something to tickle your funny bone.
More Than Just Laughs
Beyond the laughs, Gregory's Comedy Club in Cocoa Beach also offers a full-service bar and restaurant. Guests can enjoy a selection of delicious meals and drinks, making it the perfect spot for a night out with friends or a special date. Take a look at their menu here.
Plan Your Visit
Visiting Gregory's Comedy Club is easy. Located at 900 N Atlantic Ave, Cocoa Beach, FL 32931, it's accessible and offers ample parking. It's recommended to book your tickets in advance, as shows tend to sell out quickly. You can check their schedule and book tickets at Gregory's Eventbrite page.
If you are visiting the area Gregory's is right next to one of our favorite hotels! Ocean Landings Resort is a great place to stay if you are looking for a quiet oceanfront vacation with direct beach access, pools, and a whole bunch of other activities!
Come to Gregory's Comedy Club in Cocoa Beach
For a night of unstoppable laughter and fun, Gregory's Comedy Club in Cocoa Beach is the go-to destination. With its blend of top-notch comedy, great food and drinks, and a warm, welcoming atmosphere, it promises an evening you won't soon forget. So, next time you're in Cocoa Beach, be sure to stop by Gregory's and let the good times roll!