Are you planning a vacation in the Sunshine State? Daytona Beach and Cocoa Beach are top contenders for sun, sand, and fun, but which one is better?
They both offer pristine sands, sparkling waters, and an array of beach activities. Here we compare the best of the Surfing Capital of the United States and the World Center of Racing head to head.
Some deem Daytona beach as washed out or "tacky." While Daytona Beach is no longer in its heyday, it's still famous for its bustling nightlife. Cocoa Beach is a serene and pristine oasis, perfect for families and couples on honeymoon.
Daytona and Cocoa Beach offers a unique sense of adventure, but neither will disappoint you on your beach vacation. Keep reading because your vacation plans may have gotten a whole lot hotter.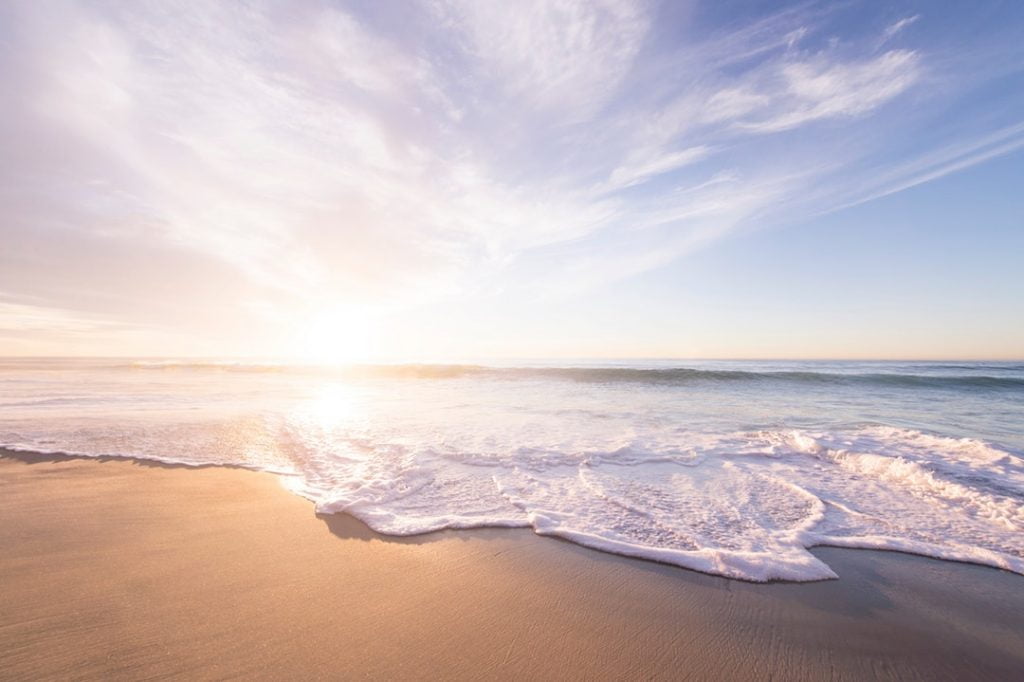 1. Main Attractions
Daytona is the renowned World Center of Racing. It's the home of NASCAR headquarters and has a flashy racing history.
In Daytona Beach, the driving fun extends beyond the checkers and racetrack. The packed white sand beaches are perfect for beach vehicle rides.
Although you can't race, you'll still have a great time cruising along the beach. Watch out for pedestrians!
On the other hand, Cocoa Beach rose to fame for the space center and awesome beach waves. Cocoa Beach is the Surfing Capital of the United States.
Its gentle beach waves and surf breaks are perfect for even the most novice of surfers. Don't be afraid to rent out a board; surfing is a must on Cocoa Beach!
They even have the largest surfing shop in the world, a whole 52,000 square feet of it at Ron Jon Surf Shop. This shop is open at all hours of the day and, with its indoor waterfalls and glass elevators, is an attraction in itself.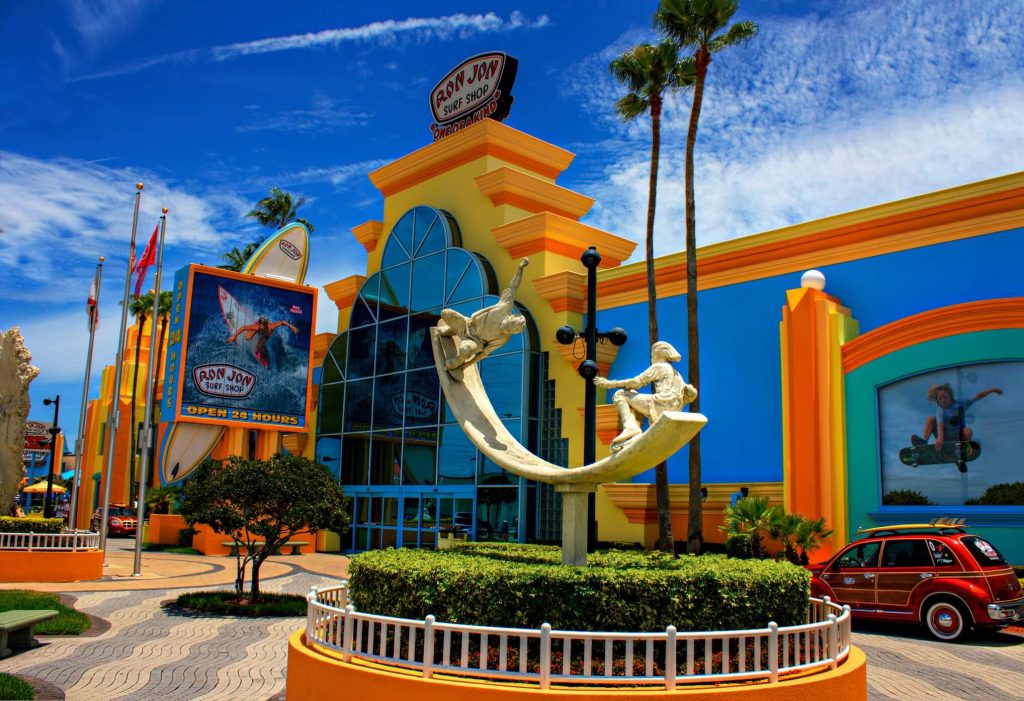 2. Topography
Both Cocoa Beach and Daytona boast powdery fine white sand. The oceanfronts on Cocoa Beach are a little steeper than the flat expanses of Daytona. This makes it somewhat less ideal for long walks on the beach, if you don't mind the slope.
The hard-packed Daytona sand makes it ideal for motorsports. Catch vehicles bobbing up and down gentle dunes on Daytona.
Unlike Daytona, you won't find any cars on the oceanfronts of Cocoa Beach. Since it's more sloped and the sand is fluffier, their oceanfronts are generally car-free. This makes it more idyllic and the perfect spot for rest, relaxation, and picnics.
3. Parking
Do you struggle with long walks from the parking lot to the beach? Daytona Beach is very lenient with parking, and you can plop your vehicle right on the beach.
However, sporadically parked vehicles do have their downsides. Safety may become an issue when little kids like to run and play on the beach.
Cocoa Beach is a tad safer for families traveling with kids, as they don't allow beach parking. Sometimes the walk is worth the safety and the car-free beach view.
4. Beach Activities
Daytona and Cocoa beach never run out of fun activities. Due to the unique vibe and topography of both beaches, they each play to their strengths.
Daytona Beach is perfect for motorsports, partying, and nightlife. Take rides on the beach to marry the fast and furious lifestyle with the beach paradise.
Meanwhile, Cocoa Beach is a lovely getaway for kayaking, surfing, deep-sea fishing, and eco-tours. They have everything for everyone, even skating at the Cocoa Beach Skate Park! Don't miss their local events; stay updated here!
5. Commercialization
Daytona is far more commercialized than Cocoa Beach. It did use to be the World's Most Famous Beach in its heyday, amounting to massive industrialization.
This gives you more access to the modern amenities of city life. You have arcades, amusement parks, and pubs at practically every corner.
However, if you wanted the city life, you wouldn't have come all the way to the beach, would you?
Cocoa Beach is home to unspoiled nature trails and a pine flatland ecosystem. Where Daytona has glittering lights, Cocoa Beach has shimmering salt marshes.
Whisk yourself away to the Lori Wilson Park, which is 33 acres of fine golden sand and teeming wildlife. Cocoa Beach combines seaside bliss with the green adventure of eco-tours. It's perfect for the nature enthusiasts in your group.
6. Cruises
While the Kennedy Space Station is Cocoa Beach's claim to fame, it's also home to Port Canaveral. Port Canaveral is one of the busiest ports and hosts a ton of sea journeys for you and your family!
Never run out of fun with their Disney Cruise Line, Carnival Cruise, Royal Caribbean, and much more. Port Canaveral is also the closest cruise port to Daytona Beach.
7. Rocket Launches
Kennedy Space Center is a must-visit place, enjoyable for adults and kids alike. They say there's no better place to watch the stars than a beach. But rarely do beaches come with space centers!
Whether you're a shopaholic with an astronaut enthusiast side, you're sure to have a blast at Cocoa Beach.
The closest launch pad, Launch Pad 39 C in Kennedy Space Center, is an odd 60 miles away from Daytona Beach. This gives you a spectacular view of rocket launches. However, there's nothing like being in the heart of Kennedy Space Center.
Cape Canaveral and Kennedy Space Center are primary launch sites for NASA, Blue Origin, and SpaceX! Witness momentous rocket launches while enjoying the powdery sand of Cocoa Beach.
8. Nightlife
Daytona beach's thriving nightlife is boisterous, fun, and loud. Think nightclubs, strip clubs, and pool parties.
Daytona's night entertainment might not be the perfect family vacation. However, it's the bee's knees for young adults.
If you're looking to party hard, feel young, and get energized, Daytona's nightlife is for you!
Cocoa Beach nightlife is more aimed toward families, but it's anything but boring. You won't find a shortage of places to lay back and have an evening drink. Enjoy live music and get tipsy on a hammock!
Alcohol is technically allowed on the beach, but it's best to refrain from keeping open bottles and cans unless you want to pay a hefty fine. Daytona is deep in the party atmosphere, while Cocoa Beach, in most aspects, is pretty chill and laid back.
Cocoa Beach vs. Daytona Beach: Where Should You Spend Your Vacation?
Are you ready for a fast and furious getaway, or do you want to drift into cloud nine? They share similarities in staple beach activities, but Daytona and Cocoa Beach offer different vibes. Daytona is all about partying, while Cocoa Beach offers more tranquility.
Thank you for reading our article! Explore dining, shopping, and accommodation options on your trip to the Sunshine State. Book a beachfront adventure today!